INTERNATIONAL QUALITY
Comprehensive protection of all risks for floors up to 90%.

OUTSTANDING FEATURES
Balance, waterproof, moisture-proof, anti-Non, soundproof, heat insulation, anti-deformation.

SPECIAL STRUCTURE
The ratio of Vinyl Acetate is very high, creating outstanding elasticity almost like rubber.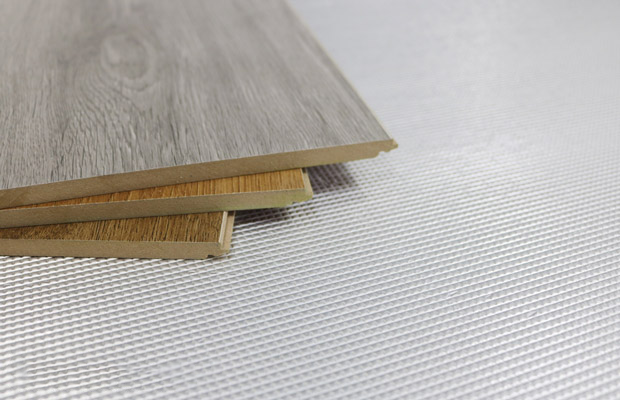 INTRODUCTION
Specialized product for lining the floor before installing industrial wood floors, natural wood floors, or plastic floors. SilHero is considered an important and indispensable accessory in residential, civil, and commercial buildings that use wooden floors. Possessing outstanding quality, meeting European standards to conquer users around the world.
SilHero is an insulation product made from Polystyrene resin and some other additives. Similar in structure to Ethylene-Vinyl acetate, consisting of randomly distributed vinyl acetate chains along with ethylene -(CH2-CH2)x(CH2-CHOCOCH3)y chains. SilHero brings preeminent properties with sound insulation, heat insulation, antibacterial, moisture-proof, and anti-Nom functions for effective floors. As one of the outstanding floor coverings, it is considered as comprehensive protection of all risks for your floor up to 90%.
SILHERO STRUCTURE
SilHero is produced from the strong chemical reaction of Ethylene-Vinyl Acetate Copolymer. The Ethylene-Vinyl Acetate structure consists of randomly distributed vinyl acetate linkages along with ethylene -(CH2-CH2) x (CH2-CHOCOCH3) y links.
The production process of SilHero floor protection foam is applied according to modern technology with the same structure as young rubber, does not collapse, meets UNIDO standards (United Nations Industrial Development Organization).
The percentage of Vinyl Acetate present in SilHero is very high, creating outstanding elasticity for the product almost like rubber. The closed-cell structure with physical crosslinking is similar to the production of young rubber. Lowest coefficient of thermal conductivity compared to other elastomeric insulation (0.032 W/mK) @ 23 Deg C).
Very low water vapor permeability (8.19 x 10-15 Kg/Pa.s.m). The interconnected cells are very tight, small, and evenly created, creating a balance, moisture-proof, waterproof, anti-Non, sound insulation, heat insulation, super antibacterial. No shrinkage after long time use. Meets international standards for fire resistance. Manufactured according to ISO 9000 standards.
OUTSTANDING ADVANTAGE
Products with outstanding quality, comprehensive protection of all risks for floors up to 90%.
Leveling: Effectively balances the floor, does not cause creaking after installation is completed.
Waterproof: 100% waterproof against the wood core causing damage.
Moisture-proof, Anti-Non: SilHero's water absorption rate is about 36.5 g/m² (After soaking in water for 48 hours), reducing 90-99% from environmental humidity.
Very good sound insulation: STC standard 65db/73db reduces noise by 75-85%.
Insulation: meet IIC standard 60db/72db, prevent 95-97% of external radiant heat.
Weight: Super light, reducing up to 49% of the workload, reducing construction time, and saving labor costs.
Anti-deformation: No collapsing, structural changes after a long time of use.
Environmentally friendly: SilHero does not use HCFC-141b (HCFC free), which is harmful to the environment.